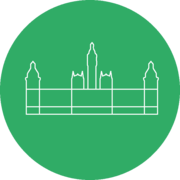 València is a city located on the east coast of Spain. The metropolitan region has more than one and a half million inhabitants, which includes both the city of València (with almost 800,000 inhabitants), and the adjoining municipalities that formerly were part of the historic region of the Huerta de València. The architectural, archaeological, monumental, socio-ecological and natural heritage of València is very rich and diverse, but it is at risk due to the impacts of climate change, especially the increase in temperatures and torrential rainfall accompanied by a fall in average annual rainfall, heat waves and sea level rise, among other climatic events.
The city of València will focus the actions of the ARCH on its socio-ecological heritage, mainly in its Huerta. This is an agricultural landscape with a historical hydrological infrastructure that takes and distributes water from the river Turia, recently recognized on the register of Globally Important Agricultural Heritage Systems (GIAHS) managed by the FAO.
The project plans to identify and assess the role of the Huerta for the city of Valènciain two ways: on the one hand, to know the impacts of the climate change in the Huerta to draw resilience strategies and, on the other hand, to analyze how the Huerta helps mitigate the effects of the climate change in the city.